Ireland, with its rich heritage and culture, is an important destination on the globe. The Irish people, with their Celtic ancestry, and deep-rooted religious beliefs and superstitions, have spread all over the western world. The Irish have had a vast impact on literature and art, including tattoo art for decades now. Good luck charms such as the shamrock, Celtic tribal motifs, religious symbols and the Gaelic language are all major Irish contributions to tattoo art. These top ten Irish tattoos are your chance to indulge in the goodness of body art with an inspiring and aesthetic influence.
Best Irish Tattoo Designs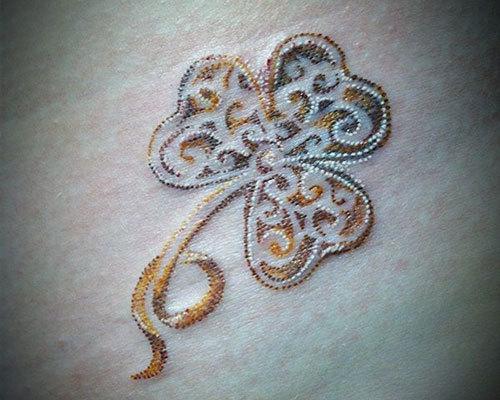 For the Irish people, the clover or shamrock holds much significance as it signifies the Christian Trinity and is the national emblem of this Catholic country. The Irish people also hold on to the belief that the shamrock brings about good fortune. This vibrant tattoo apparently aims to bring with it its fair share of good luck.